Alison DeJung – Executive Director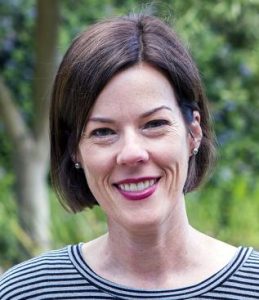 Alison DeJung became Eden I&R's Executive Director in January 2017. Prior to assuming this role, Ms. DeJung was the agency's Deputy Director for three years and then served in a consulting capacity for a year. As the Executive Director, Ms. DeJung provides leadership and overall management for the agency's programs, policies, personnel, board development, community relations, and the $2 million annual operating budget.
Ms. DeJung has more than 20 years of experience in the nonprofit sector. Her breadth of skills includes fundraising, financial analysis, strategic planning, grantmaking, and program implementation. During Ms. DeJung's career, she has nurtured strong working relationships with program directors, government department heads, elected officials, media representatives, funders, and other stakeholders.
Prior to working at Eden I&R, Ms. DeJung spent the bulk of her career in philanthropy. She held positions at the Stuart Foundation; The Women's Foundation of California; the Richard and Rhoda Goldman Fund; the Marin Arts Council; and The California Wellness Foundation.
Ms. DeJung holds a BA in Political Science from the University of California at Davis, and a Master of Nonprofit Administration from University of San Francisco.
Gitanjali Rawat – Director of Programs

Gitanjali Rawat, our Director of Programs, brings more than 12 years of experience in both the corporate and social sectors. Prior to Eden I&R, Gitanjali managed the Western Region program for Upwardly Global, an organization that provides workforce services for low-income immigrant and refugee communities.
Gitanjali will work closely with the leadership team, supporting our growing programs and building strong relationships with internal and external stakeholders.
Tiffany Major – Director of Institutional Advancement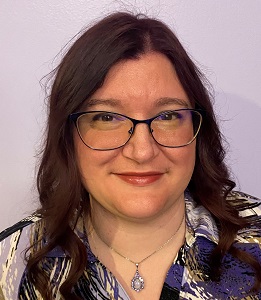 Tiffany became Eden I&R's first Director of Institutional Advancement in January 2023. In this role, Tiffany will lead and manage the revenue generation for the agency through grants, contracts, donations, and sponsorships. She will also support the reporting and financial functions related to revenue generation, as well as provide oversight for marketing and public relations.
Before her hire, Tiffany provided proposal and report writing, grant management, and fund development support to Eden I&R for three years through Susan Kleinman Wallis Consulting LLC. Beyond her consulting work, Tiffany has professional experience as a Data Director, Grant Project Manager, and Grant Writer.
Colleen Hentschel – Director of Finance & Administration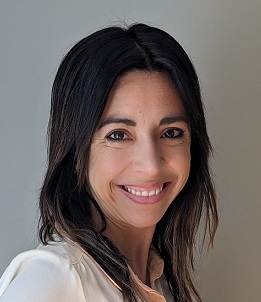 Colleen Hentschel is the Director of Finance and Administration at Eden I&R, bringing over 10 years of experience working in the nonprofit sector. In this role, she develops and oversees organizational policies and processes related to finance and budgeting, people and culture, and technology and systems. She leads in management and training efforts internally and oversees the general operations at Eden I&R.
Colleen is passionate about serving others and motivated by Eden I&R's mission to connect people to resources. She enjoys finding ways to streamline processes, build culture/community, and create and maintain a positive work environment. Outside of the office she enjoys spending time with her family and supporting them in their activities and ambitions.
Colleen is an Indiana University alum with a BS in Kinesiology and has an MA from Dominican University. She earned a Corporate Finance certificate from the University of Chicago in April 2023 and is eager to continue developing and building her professional skills and to support others in doing the same.