Alison DeJung – Executive Director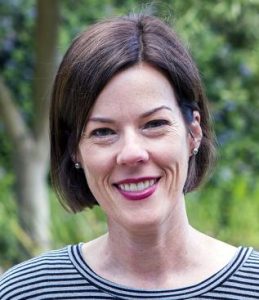 Alison DeJung became Eden I&R's Executive Director in January 2017. Prior to assuming this role, Ms. DeJung was the agency's Deputy Director for three years and then served in a consulting capacity for a year. As the Executive Director, Ms. DeJung provides leadership and overall management for the agency's programs, policies, personnel, board development, community relations, and the $2 million annual operating budget.
Ms. DeJung has more than 20 years of experience in the nonprofit sector. Her breadth of skills includes fundraising, financial analysis, strategic planning, grantmaking, and program implementation. During Ms. DeJung's career, she has nurtured strong working relationships with program directors, government department heads, elected officials, media representatives, funders, and other stakeholders.
Prior to working at Eden I&R, Ms. DeJung spent the bulk of her career in philanthropy. She held positions at the Stuart Foundation; The Women's Foundation of California; the Richard and Rhoda Goldman Fund; the Marin Arts Council; and The California Wellness Foundation.
Ms. DeJung holds a BA in Political Science from the University of California at Davis, and a Master of Nonprofit Administration from University of San Francisco.
Natalie Tercero – Deputy Director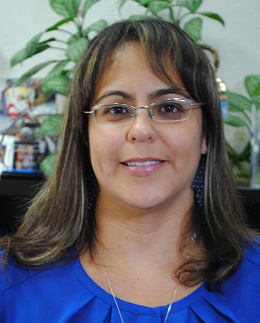 Natalie Tercero joined the team as Deputy Director at Eden I&R in May 2018 and brings over 20 years of experience working with at-risk populations in low income communities in the Bay Area. She has extensive knowledge of program development and implementation, WIOA policies and procedures, youth development, and public benefits eligibility.
Prior to coming to Eden I&R, Ms. Tercero single-handedly launched an innovative Single Stop program at JobTrain in Menlo Park and made it a national model sight with 20% growth year to year, helping low-income individuals and families gain access to public benefit programs such as CalFresh and Medi-Cal, and other supportive services such as free tax preparation, financial counseling, wellness, and legal services. As a result, she received numerous recognitions, including California's statewide Freshy Award, for Best Outreach Professional.
A first generation college student, Ms. Tercero holds a Bachelor's degree in Sociology from San Francisco State University; a Master's degree in Education and Human Development from George Washington University; and a Certificate in Non-Profit Management from Golden Gate University.
Gitanjali Rawat – Director of Programs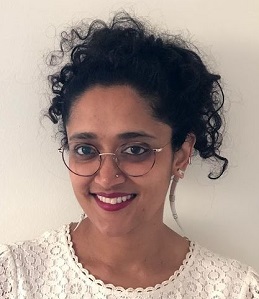 Gitanjali Rawat, our Director of Programs, brings more than 12 years of experience in both the corporate and social sectors. Prior to Eden I&R, Gitanjali managed the Western Region program for Upwardly Global, an organization that provides workforce services for low-income immigrant and refugee communities.
Gitanjali will work closely with the leadership team, supporting our growing programs and building strong relationships with internal and external stakeholders.