Alison DeJung – Executive Director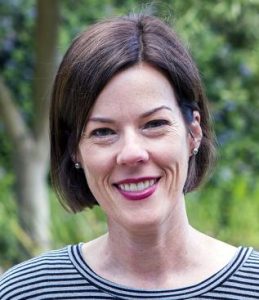 Alison DeJung became Eden I&R's Executive Director in January 2017. Prior to assuming this role, Ms. DeJung was the agency's Deputy Director for three years and then served in a consulting capacity for a year. As the Executive Director, Ms. DeJung provides leadership and overall management for the agency's programs, policies, personnel, board development, community relations, and the $2 million annual operating budget.
Ms. DeJung has more than 20 years of experience in the nonprofit sector. Her breadth of skills includes fundraising, financial analysis, strategic planning, grantmaking, and program implementation. During Ms. DeJung's career, she has nurtured strong working relationships with program directors, government department heads, elected officials, media representatives, funders, and other stakeholders.
Prior to working at Eden I&R, Ms. DeJung spent the bulk of her career in philanthropy. She held positions at the Stuart Foundation; The Women's Foundation of California; the Richard and Rhoda Goldman Fund; the Marin Arts Council; and The California Wellness Foundation.
Ms. DeJung holds a BA in Political Science from the University of California at Davis, and a Master of Nonprofit Administration from University of San Francisco.
Natalie Tercero – Deputy Director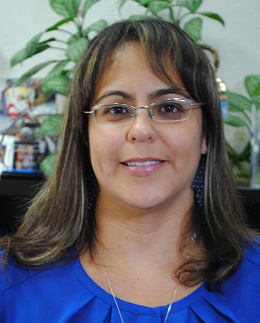 Natalie Tercero joined the team as Deputy Director at Eden I&R in May 2018 and brings over 20 years of experience working with at-risk populations in low income communities in the Bay Area. She has extensive knowledge of program development and implementation, WIOA policies and procedures, youth development, and public benefits eligibility.
Prior to coming to Eden I&R, Ms. Tercero single-handedly launched an innovative Single Stop program at JobTrain in Menlo Park and made it a national model sight with 20% growth year to year, helping low-income individuals and families gain access to public benefit programs such as CalFresh and Medi-Cal, and other supportive services such as free tax preparation, financial counseling, wellness, and legal services. As a result, she received numerous recognitions, including California's statewide Freshy Award, for Best Outreach Professional.
A first generation college student, Ms. Tercero holds a Bachelor's degree in Sociology from San Francisco State University; a Master's degree in Education and Human Development from George Washington University; and a Certificate in Non-Profit Management from Golden Gate University.
Pam Glassoff – Housing Coordinator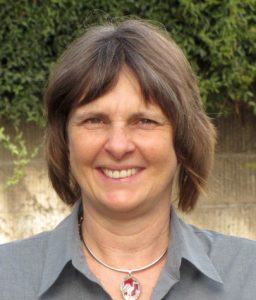 As a seasoned professional of housing resources in Alameda County, Ms. Glassoff serves as Housing Coordinator in the Eden I&R Housing Department. She oversees the ongoing development and maintenance of the housing resources database and maintains and fosters relationships with property managers, landlords, developers, community-based organizations, and other stakeholders. Prior to this position Ms. Glassoff served as the Roving Supervisor where she developed a program to provide information and referral as well as case management services to homeless individuals and families with the purpose of obtaining permanent or transitional housing. She created, coordinated, and presented workshops to homeless individuals and families with a focus on affordable housing throughout Alameda and Contra Costa Counties. As part of the Roving Program, she also served as HUD VASH Veteran Housing Specialist for Contra Costa and Solano Counties.
Prior to joining the agency, Ms. Glassoff worked for Doyle Dane Bernbach, as an advertising media buyer and account executive, and at Oakland Unified where she trained primary level students in reading comprehension through the Brown-Campione Research project at U.C. Berkeley. Ms. Glassoff holds a Human Services Certificate from Merritt College and a BA in Ethnic Studies from Cal State East Bay and has been with Eden I&R since 1996.
Cece Marin – Office Administrator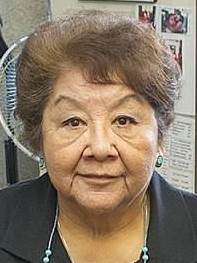 CeCe has been office Administrator/Resource Specialist for 20 years. She is responsible for general office management and training volunteers in general office management, customer service; and provides information on Eden I&R programs to the public.
CeCe's past work experience has been Bookkeeper/ Administrative Assistant; and Director of Intertribal Friendship House, Oakland; Administrative Assistant to the Finance Officer, American Indian ChildResource Center; Bookkeeper/Administrative Assistant American Indian Lawyers Training Program; Office Administrator Oakland Parent Child Resource Center. CeCe has studied at Heald, Merritt and Laney Colleges for an Associate Degree in Child Development Education and Accounting.