Your Gift to Eden I&R
Your gift to Eden I&R will make an immediate impact by helping the most vulnerable among us. Eden I&R provides the community much-needed access to housing and health care resources, healthy food providers, and support services for veterans. Our 2-1-1 Alameda County phone lines are available 24 hours a day and are free to every caller. Community support makes this possible.
Please donate generously and help Eden I&R support those in need to build a better future, beginning today. Your gift is tax deductible.
Online One-time Donation Or Monthly Donation By Credit Card
Donation By Check
Mail a check to:
Eden I&R, Inc.
570 B Street
Hayward, CA 94541
(Please include a phone number on check)
For More Information On Ways To Give
Please contact
Bridget Schultz
Development & Outreach Associate
(510) 727-9521
bschultz@edenir.org
Give Monthly
For as little as $10 a month, you can ensure that Alameda County residents are linked to necessary housing, transportation and health care resources, in addition to guaranteeing that Eden I&R/211 Alameda County has the most up-to-date information to serve you during disasters. Becoming a monthly Pledge Partner is a convenient way to give, with powerful results.
Why Give Monthly?
Your gift goes further to help people living in need—and using your credit card for monthly giving means we won't have to send you reminders, so more of your donation will support our life-changing information and referral services.
It's easy and convenient, and we'll keep you posted on the progress we're making with our bi-annual Eden I&R newsletter.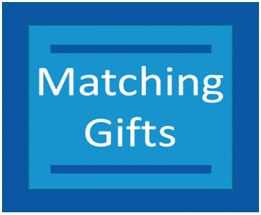 Employer Matching
Maximize the impact of your gift through your employer's matching gift program.
Thousands of companies, including corporations, foundations, not-for-profit organizations, and associations, match their employees' charitable contributions—sometimes for as much as double the amount of the initial gift.
Become Our Partner In Community Service By Sending Your Tax-deductible Donation Today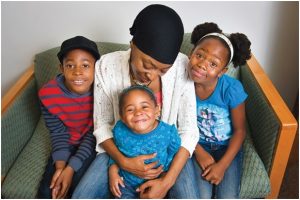 Your gift of $25 will assist the many individuals and families in Alameda County who are in need of affordable housing by allowing our staff to conduct outreach to three landlords and property managers about listing their units in our Housing Database.
Your gift of $50 will enable 30 2-1-1 callers to receive much needed information and referrals, 24/7 in multiple languages.
Your gift of $100 will support Eden I&R in serving thousands of individuals and families by updating 10 records in our Services Database, allowing us to provide current information on local health and human services.
Your gift of $250 will provide 25 Disaster Supply Kits to vulnerable populations who often have the hardest time accessing services after an emergency.
Your gift of $500 will enable Eden I&R to bring awareness of 2-1-1 to underserved residents and their advocates countywide through the purchase and distribution of 5000 magnets.
Any amount, however large or small, will help Eden I&R make a difference in someone's life today!