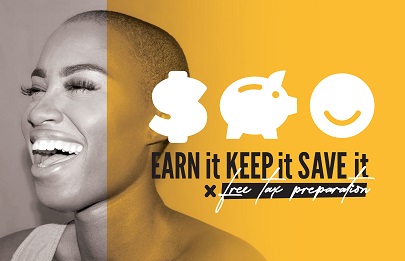 Earn it! Keep it! Save it! Free Tax Preparation
Get your taxes done right by an Earn it! Keep it! Save it! expert and maximize your refund! Call 211, text 898-211, or visit earnitkeepitsaveit.org to learn about one of 200+ Bay Area locations to get your taxes done for Free.
You could qualify for more than $6,000 in refunds from the California and Federal Earned Income Tax Credits!
VITA Offers Free Tax Filling Assistance
Trained volunteers at VITA sites offer free tax filing assistance through April 15 (dates and times vary by site). VITA volunteers help taxpayers prepare basic tax return forms. VITA sites are held at libraries, churches, senior centers and other community meeting places. All locations that are open to walk-ins will serve clients on a first-come, first-served basis. Appointments are preferred, if available. Call 2-1-1 for more information. 2-1-1 Resource Specialists will advise you what to bring with you to your tax assistance appointment.
Find Free Tax Preparation
To find free tax preparation in your area, please visit our Resource Finder and search on "VITA Programs".